Schedule a

n

Online Demo
Please fill out the form to schedule a personalized, internet-based, free no-obligation demonstration of our software that will take as little as 30-minutes.
Phoenix Ortho is so much more than the traditional EHR...
Phoenix Ortho, EHR|PACS|PM, provides the only comprehensive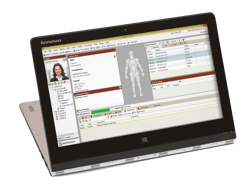 electronic health record (EHR) designed exclusively for orthopaedics. Our software uniquely adapts to physician use, learns preferences, and manages 100% of the workflow of an orthopaedic clinic without the need for cumbersome template building or protracted training times.
A few key features covered in your demo:
Orthopaedic-specific Comprehensive EHR Suite

X-ray and MRI management / PACS

Patient Portal / Patient Kiosk

Outcomes Reporting / Clinical Data

Analytics
Integrated PM solution
If you prefer, you can reach our Sales team by calling (800) 843-8179 Option 1.